ATLANTA — Empty spots on store shelves, boats backed up with cargo and an industry struggling to find drivers. Some drivers said this adds to the pressure to drive, drive, drive.
All of that driving sometimes leads to a crash.
By law, drivers can spend up to 11 hours behind the wheel each day. They are required to get 10 hours of rest between each shift, and they must track their hours to prove they're following the law.
In 2019, that log went digital for better accountability.
"If a driver is too tired to drive, he's more likely to have a wreck," said Captain Tony Pilcher with Georgia's Motor Carrier Compliance Division. "And when a commercial vehicle has a crash, if it's a tractor-trailer, that can be catastrophic."
Some drivers said despite these risks, their employer lied on their logs.
"I just did what they told me to do"
11Alive Investigates spoke with three drivers about the lengths their former employer would go to keep them on the road. The drivers asked to remain anonymous because they still work in the industry.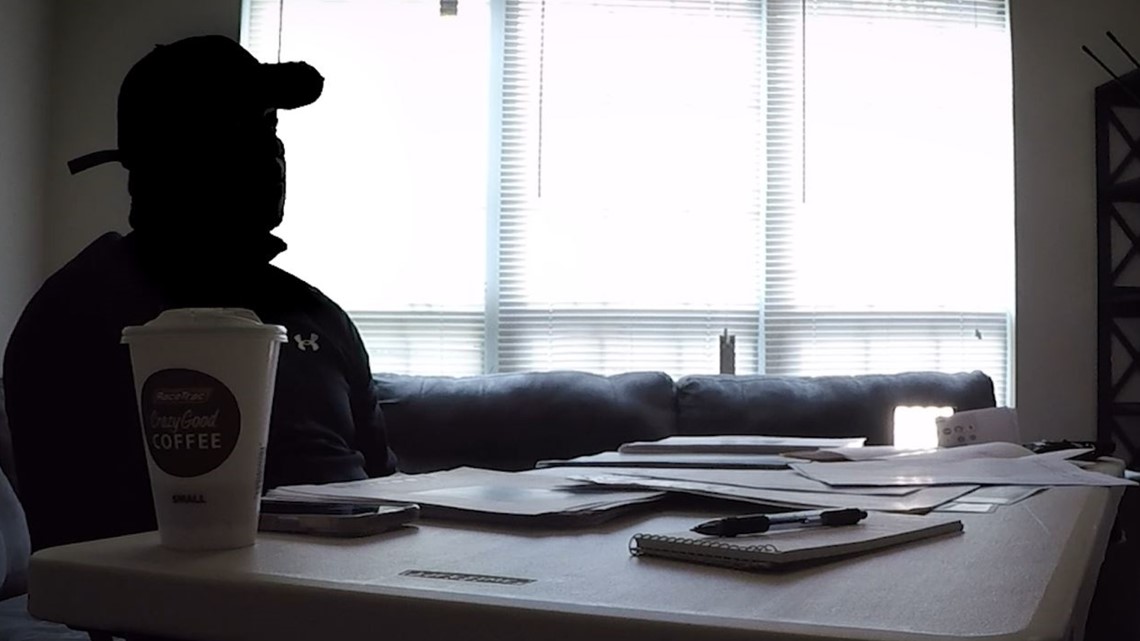 "I went to Alabama, Arizona, California, New Jersey, New York, South Carolina by myself. Driving. Pretty much no sleep," one of the drivers said. "Sometimes four hours of sleep. The most that I drove was about 30 hours straight."
The drivers shared with us text messages and driving logs they say are proof their company changed the information in the electronic logs, or had them drive under someone else's account when their time was legally up.
"Every time I run out of time, he would go on the e-log and erase my previous hours and give me a fresh 11 hours to drive back on the road," one driver said, trying to explain the screenshots he took of his time logs just three minutes apart.
The problem: the drivers don't know exactly who changes the information or how it happens. One text message a driver showed to 11Alive Investigates appeared to be from India.
"I just did what they told me to do," one driver said.
None of them seemed to mind the long hours because it meant more money. But eventually, they came to the conclusion they weren't getting paid enough to take the risks. The risk of having a crash, getting caught and having their license suspended.